Building a strategy to help further education providers become members of the institution
The Chartered Institution for Further Education is a national body that grants membership to quality further education providers and helps connect them with employers. The goal of this project was to create a user experience that allowed FE providers to apply for membership easily.  We worked on both positioning and brand tone of voice to achieve the right balance.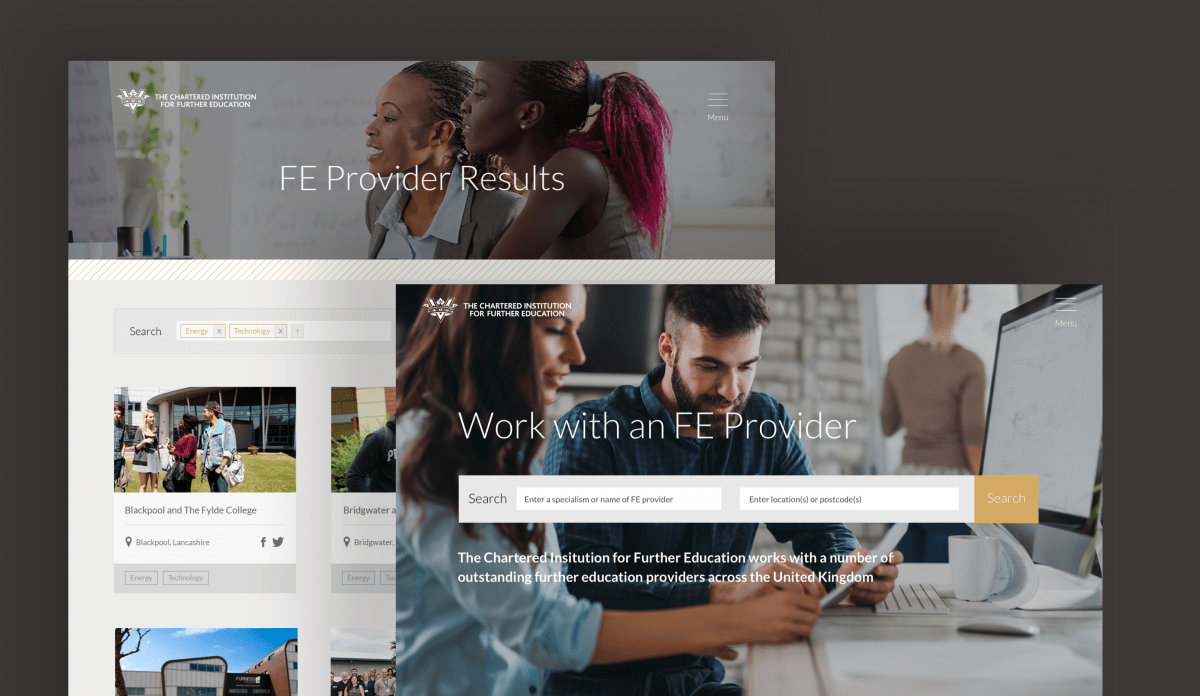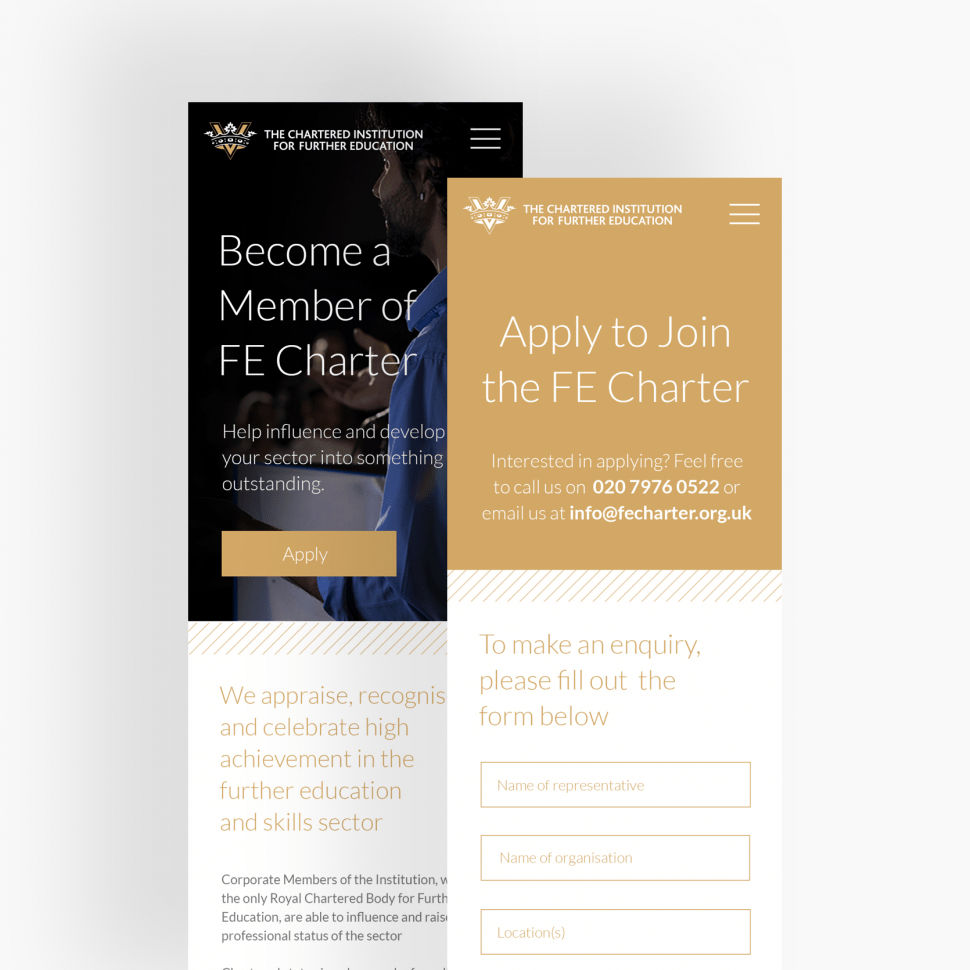 Refining an application process, giving employers a place to search for potential FE providers
The application process is extensive to ensure that the FE Charter only award membership status to quality FE providers. In order to avoid overwhelming a potentially interested party, we created a very simple application system that obtains very basic level information so that the FE Charter can follow up and then make contact.