Working remotely: Lithuania
2nd May
"You know, if I ever had a remote job, I would definitely take my laptop and come to work from here… all summer long!" – I said to my sister whilst looking at the most beautiful and peaceful view I had ever seen.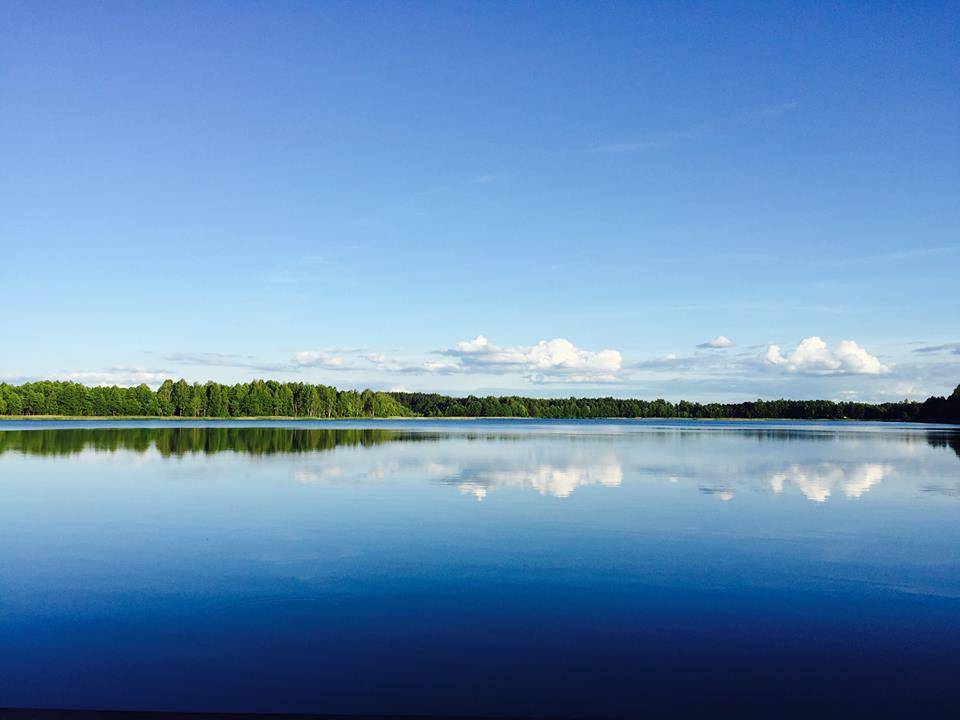 At that time I was staying at my family home back in Lithuania and enjoying warm summer days camping by the Slavantelis lake. Meanwhile I was also looking for new job opportunities online. I had no idea how quickly things might change.
Two weeks later back in London, I was already changing my profile on LinkedIn to show my new employer's name and title: Digital Marketing Executive at Lead Agency (now Jago)! It was so exciting for me to take a new step in my career and start working for a digital agency with the opportunity to work remotely. Honestly, it was like a dream come true!
Moreover, I not only have the opportunity to work autonomously from inspiring locations but I've also joined an amazing bunch of people; the Jago family is very special. Even though we are a predominantly remote company, we all talk to each other every day. We chat and have long video conversations that sometimes turn into dances and exercises; we all drink coffee at the same time, sing happy birthday and give high fives to the camera! Not all days are being spent working remotely and seeing each other on screens. We have the main Jago office in beautiful Surrey where we meet to discuss future plans and strategy, have training and work together as we all enjoy being surrounded by people who we trust and believe in.
The start at Jago was very thrilling and inspiring, so I thought why not take this chance to work from the place which I love most?
It was a bit daunting to ask Ryan to let me go and work from Lithuania, as I was still a fairly new employee and needed to earn enough trust. However we both agreed that this was a chance to prove that the team can rely on me no matter where I am in the world.
The second challenge I faced was to make sure that I had a reliable WIFI connection in the place I'd love to work. This lovely summer house is located in the middle of the woods and surrounded by many little lakes. Luckily we have electricity there but no one ever expected to get wifi! I was extremely worried that I wouldn't be able to get a good enough signal to do video calls with my team back in UK and I really didn't want to let them down.
The solution was easily found; I've got a brand new Huawei portable WIFI device which worked perfectly from our wooden summer house. I was the happiest employee on the Earth! I had my beloved sister and French bulldog with me, beautiful summer weather and a breathtaking view from my new office: tall pine trees with the lake just down the hill.
Everything worked perfectly, I was able to join video team meetings, do calls, send emails and work as if it was a work space… And of course I showed everyone what a beautiful place it was!
Do you want me to tell you about the best lunch break experience? Well, I spent my lunch breaks taking my pedalo and spending the whole hour in a middle of the lake, enjoying the sun and water and appreciating the nature around me.
I felt very inspired to work from there, being so excited and happy to have such a great opportunity. I love having a job that allows me to work from such a beautiful place! I had never felt that the work day was too long or tiring, the time flew away and I just wish I could go back there sooner. In fact, I'm planning to take all our team to this beautiful place from where we can all work together, have team building days and have fun!
People always ask me how I concentrate on the work I do, how I avoid getting distracted by my family or friends or how I stop myself from going down to the lake and just sunbathing all day. The answer is simple: I work hard to prove myself a reliable, efficient and committed employee so I can continue to have such opportunities and work form wherever I want!